RAGHAVA KK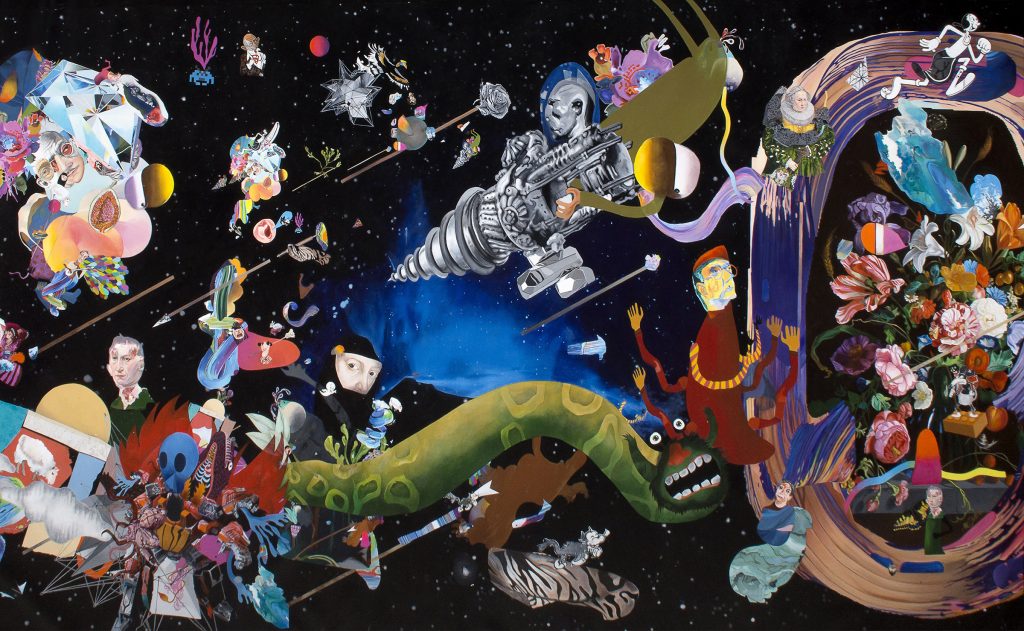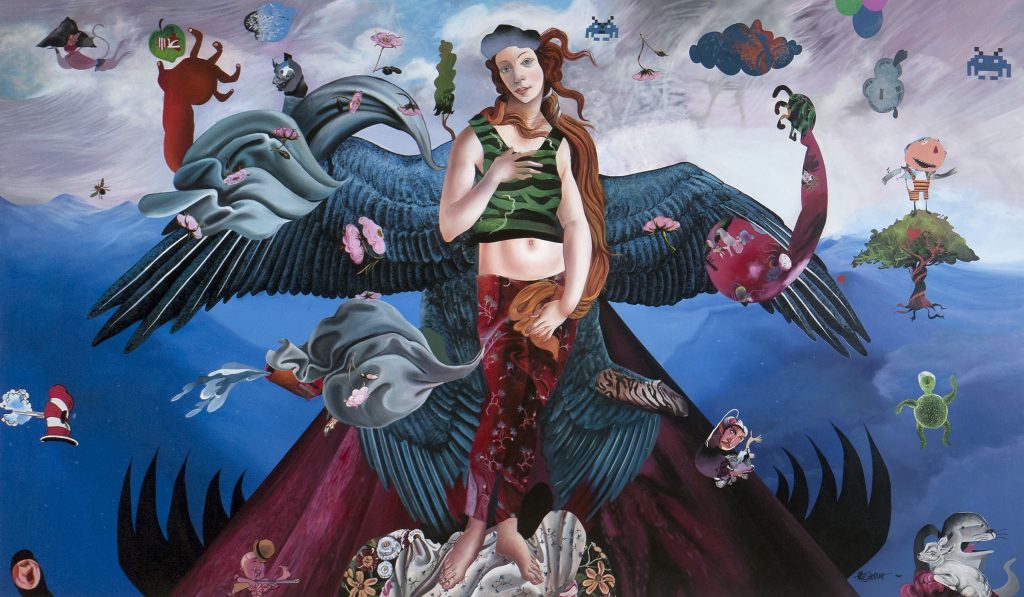 Raghava KK has pioneered a groundbreaking body of diverse works that explore transcendence through the lens of the current digital era. Featured on CNN's list of ten fascinating thinkers, authors and provocateurs in 2010, Raghava's work traverses traditional forms of painting, installation and performance, while his practice embraces new media (artificial intelligence, neuro-feedback, bio hacking, board and video games, crypto currencies etc), to express post-human contemporary realities.
His lectures, including 5 TED talks, are known for inspiring audiences to expand their social and psychological selves, using art. Netflix, this year launched an episode on Raghava in the Creative Indians Series. Raghava's storytelling migrates among his various disciplines through 50 foot live paintings, interactive books sponsored by Apple (Pop-it, won a Kirkus book award that year), Album designs for Erykah Badu and Paul Simon, as a creator in residence at Viacom, NY, Raghava launched Must# at both TED and Viacom HQ, A Visual Empathy Algorithm that learned how the viewer made meaning visually and pushed him to transcend the limits of his taste. Raghava has mentored several creative entrepreneurs by infusing his philosophy into their processes and products. In 2010, Raghava co-founded and chaired The INK Fellowship (The TED of India), India's leading global multidisciplinary fellowship program. Raghava was inducted into the National Geographic Society in 2013 as an Explorer, for pushing the boundaries of scientific exploration through art. In 2015, He created a new compositional process, part human and part algorithm-driven through his collaborative project SOZO – a painting machine, developed for him by Artmatr at the MIT Media Lab. In 2017, Raghava was invited by Jeff Bezos to conduct an art workshop for leading creative minds from around the world. The same year, as a partner, he helped set up the vision and strategy for Round glass, India's largest venture fund for wellbeing.
In 2018, Raghava co-founded 64/1, an art collective dedicated to blurring the lines between art, art criticism and art education. In 2020, Raghava created Eye Candy – a performance art piece on Instagram (with Under25 studios) in an attempt to reach out to a completely different audience, than the usual audience for high art, through a completely different art form that combines monologue, painting and self-help. Raghava is the co-founder of Canvas, an ambitious open-sourced, virtual platform for creators.
Solo exhibitions with Art Musings include Sublime Machines, 2018; Ridiculous Copycats, 2015; That's All Folks, 2013; Exquisite Cadaver, 2011; Brooklyn Bound R-Train, 2009/10 and Drawn and Quartered, 2008. Group Exhibitions with Art Musings include Doorways, 2020; India Art Fair, 2020, '18, '16, '14, '13, '12, '11, '09; Pilgrims in Space, Time, Identity,  2019; The 20th, 2019; BLACK / white, 2017; Troika, 2016; The Gallery Collection, 2016; Loss for Words, 2012. The artist lives and works in Bangalore.
Past Exhibitions with Art Musings