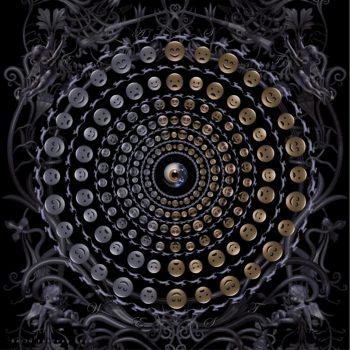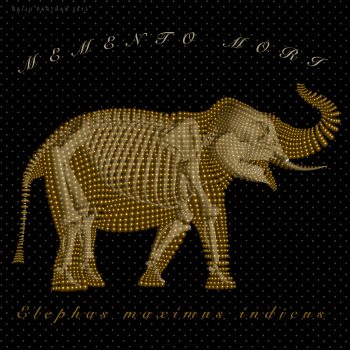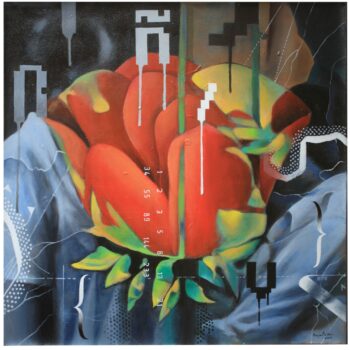 Baiju Parthan is an inter-media artist, working simultaneously with traditional media of painting as well as digital technology based installation art. He is one of the early exponents of new media art and mediatic-realism in the Indian contemporary art scene, his earliest hybrid works combining online and offline technologies dating back to 1999-2000.  On the whole his work presents worldviews built upon differing ideologies that are in collision and transforming each other, and the resulting ontological fallout felt and lived by us all. Human history thus becomes a compilation of the trajectories, tracks, traces, and debris left behind by such collisions and intersections for the artist. He brings these together into immersive, multi-layered experiential dreamscapes. In the digital realm, he explores the constantly mutating interstices where virtual and real bleed into each other, obliging us to consider new definitions of the human/ cyborg subjectivity. Baiju Parthan's chosen vocabulary consists of arcane symbols, found imagery, as well as contemporary photographic materials that are then woven together to create paintings which reveal a dense multi layered phenomenological landscape. Parthan's shapes his vocabulary from symbols drawn from ritual, iconography and alchemy, elements culled from metropolitan graffiti and computer games. Through a range of computer generated virtual objects presented in video installations, large scale prints on metallic surfaces, and lenticular prints Parthan manages to present a critique on high technology and its pervasive re-configuration of our lived reality.
He has participated in several landmark exhibitions including Kapital und Karma (Kunsthalle Wien, Vienna, 2002) and Under Construction (Japan Foundation, Tokyo, 2002),  Indian Contemporary, Benedictine Museum, Fecamp, France, 2009, Beyond Globalization, Beijing, 2009, 101 Contemporary, Tokyo, 2008, Liquid Memory, Austria, 2007, and shown at several important art fairs. Solo exhibitions with Art Musings include Points Cloud, 2023; Ray Trace, 2018; Necessary Illusions, 2016; & Source Code, 2006. Group Shows at art Musings include India Art Fair; 2023, '22, '20, '18, '14, '13, '09;
The Castle of Crossed Destiny, 2019; The 20th, 2019; Quarto'15, 2015; Alchemy, 2005; Small Format Works, 2003; Master Strokes, 2003; Annual Show, 2002; Return to Eden, 2001. Two books have been published on his work: Baiju Parthan: A User's Manual (Afterimage, 2006) and Baiju Parthan: Reset (Afterimage, 2016). The artist lives and works in Mumbai and Goa.
Past Exhibitions with Art Musings